The landmark McSherry Annex supports the mental, physical, and spiritual well-being of our Cahillites. Serious athletes and health-minded students alike gather in this versatile space for events including student assemblies, wrestling matches, Masses, and class reunions. Historical fact: some architectural elements still reflect the building's origins as the city morgue.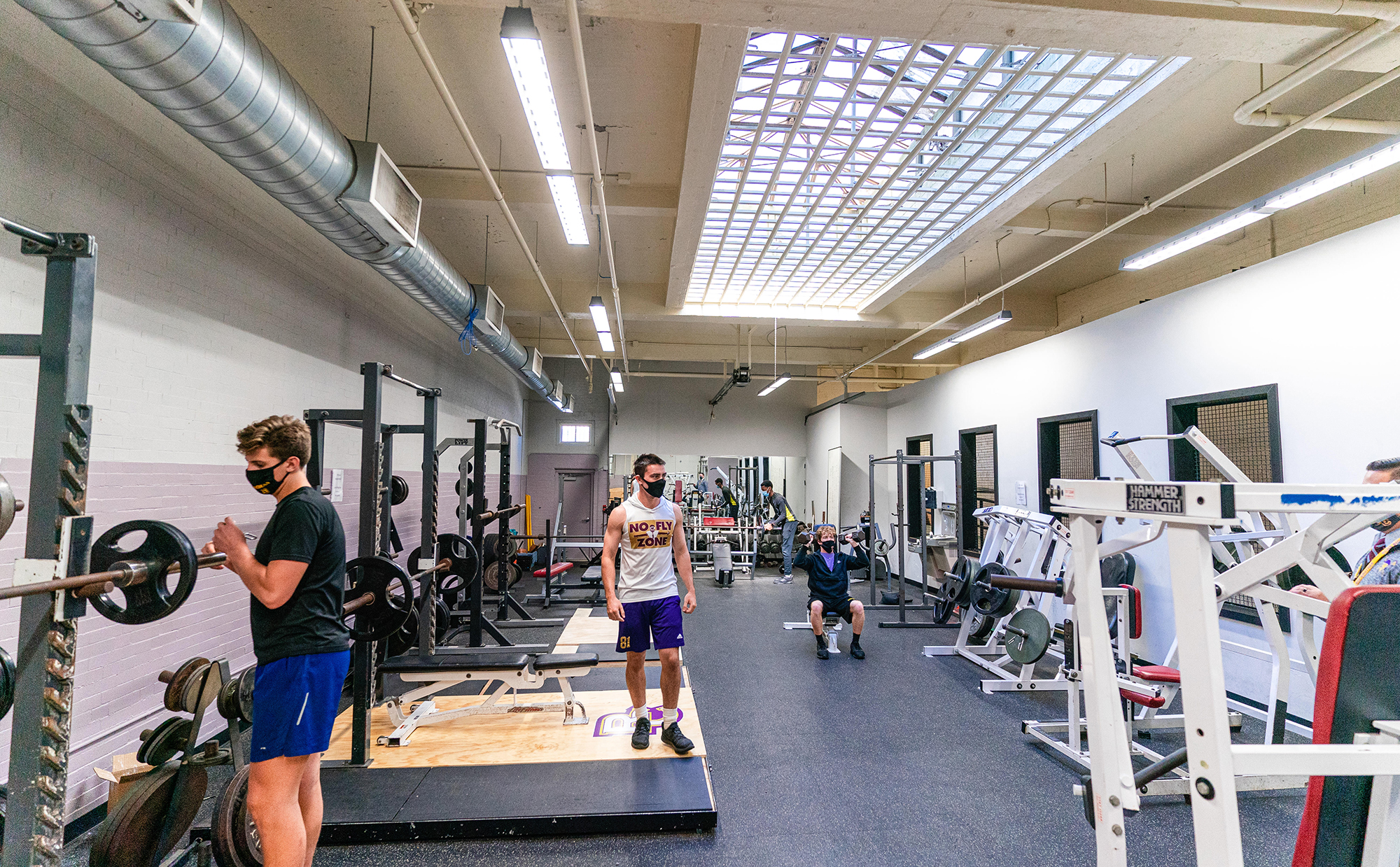 Wellness center
Consisting of a body strength facility, cardio room, and an athletic training office, our wellness center welcomes all Roman students to improve their personal fitness throughout the school year.
The center houses free weights, bench press machines, and over 35 fitness machines including treadmills and ellipticals. Student-athletes can also consult with our full-time athletic trainer for professional rehabilitation and strength training.
Learn about athletic programs in the 1890 Building  

VIEW THE SPACE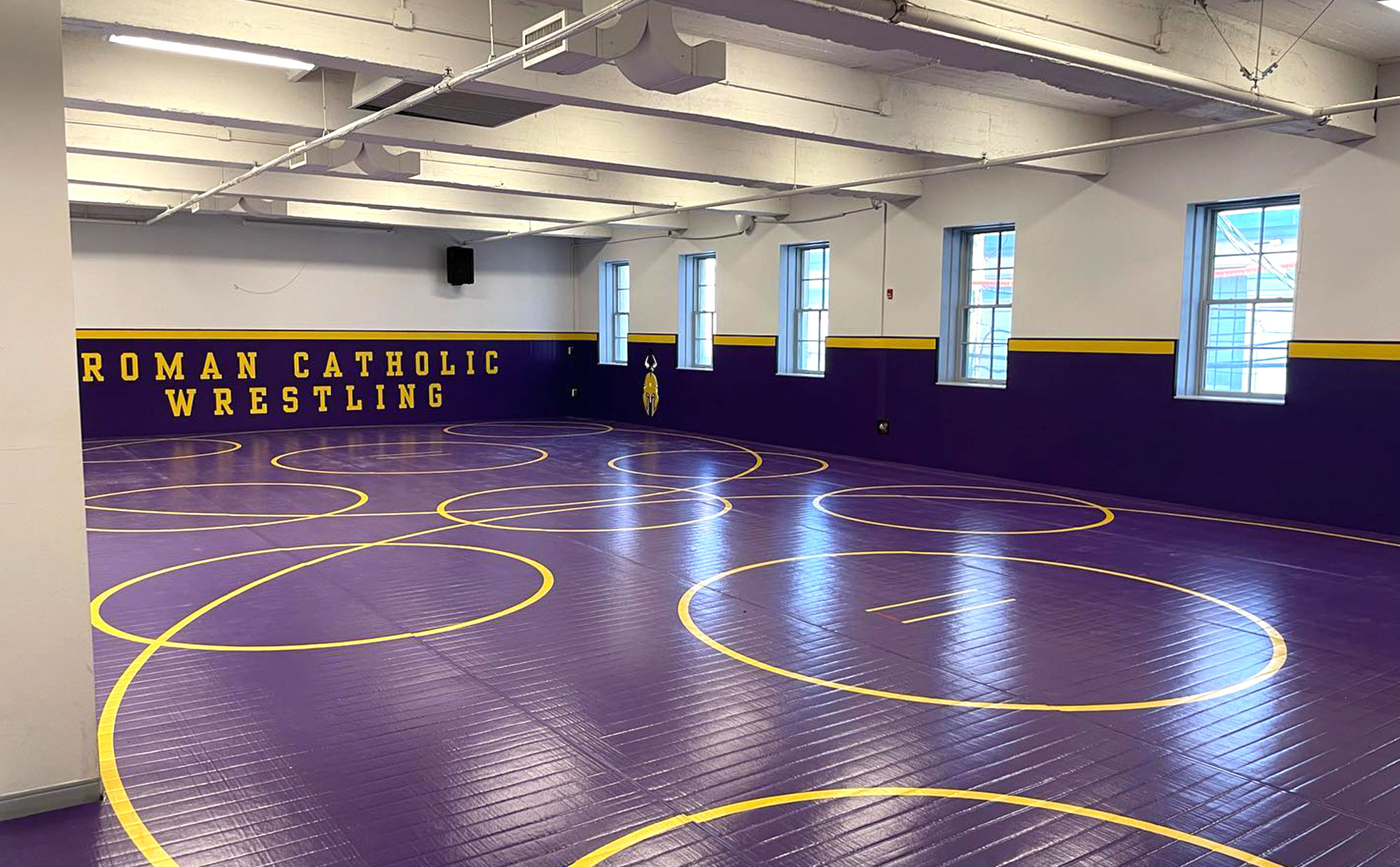 Great Room
In addition to serving as home mat for Roman's wrestling team, this multipurpose space hosts a variety of events including lectures, masses, class reunions, and athletic presentations.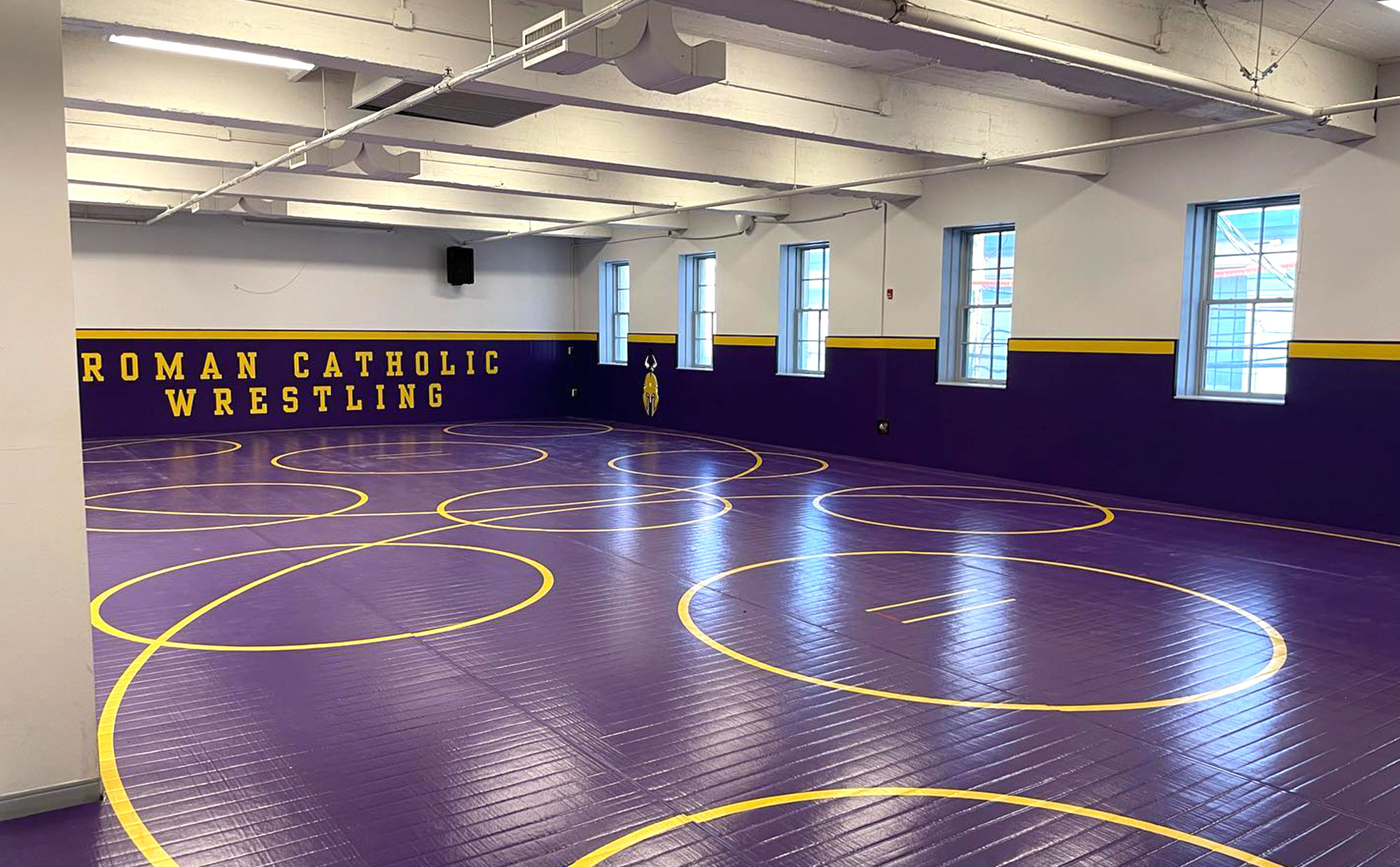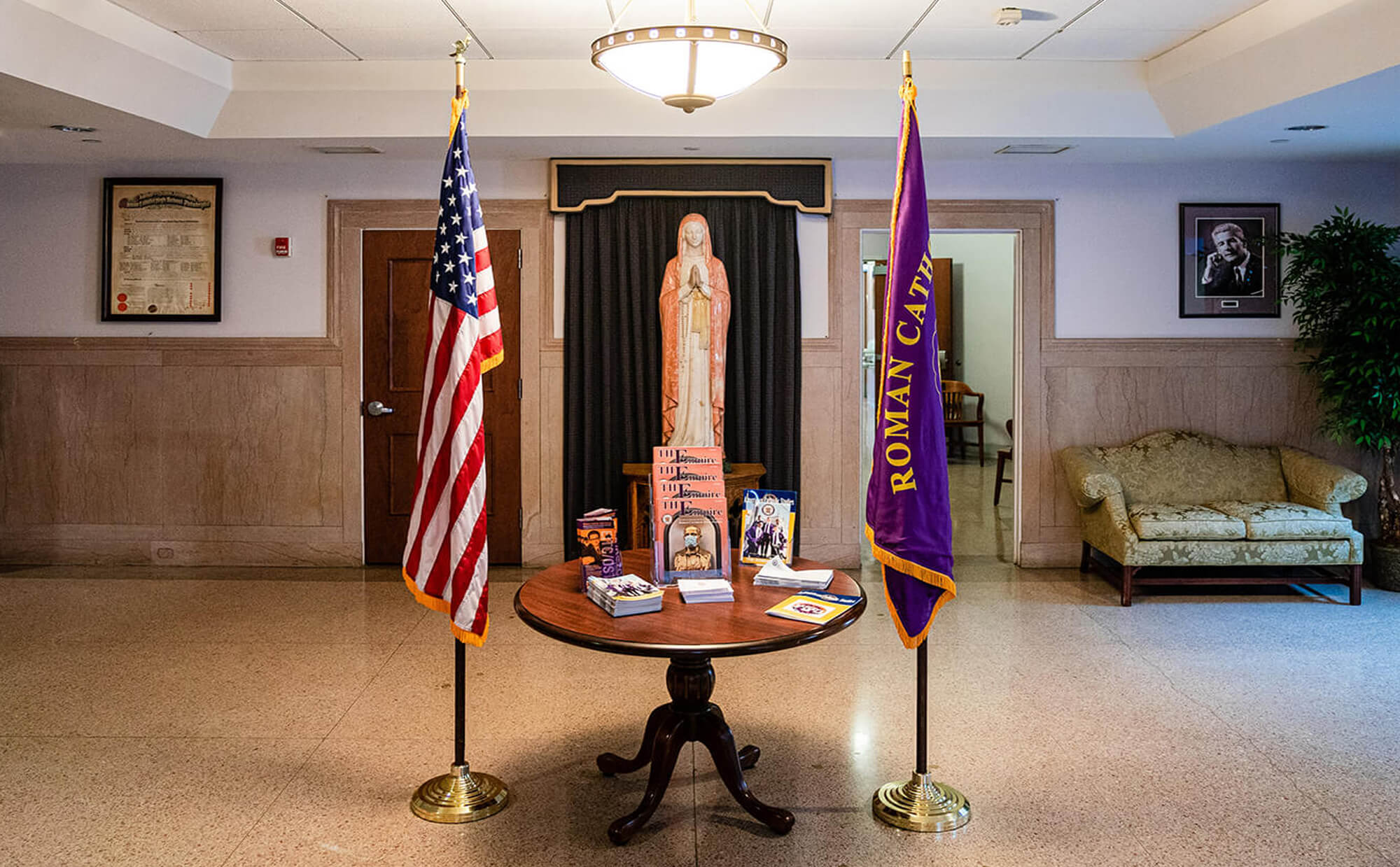 Advancement Lobby
This alumni relations office is home to Roman's Alumni Association, founded in 1914, as well as our Mission Advancement staff, which raises a yearly average of $4.5 million for tuition assistance and capital expansion.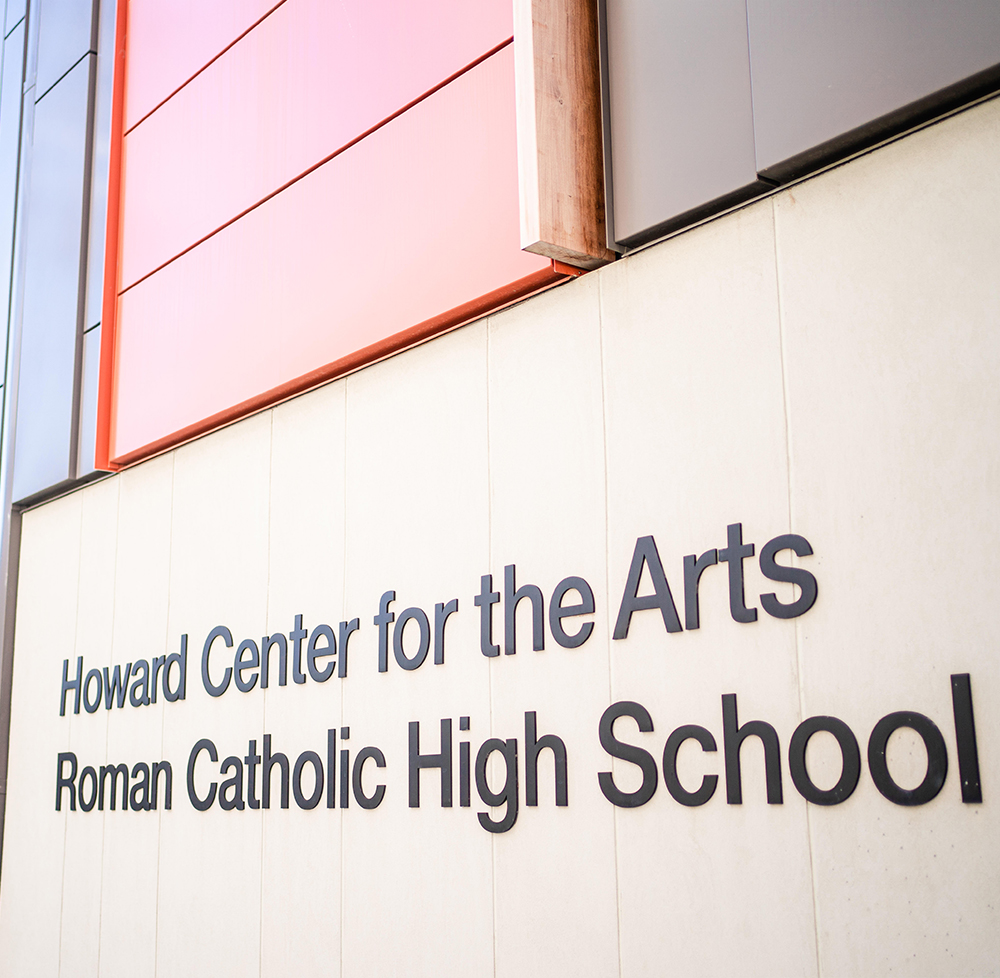 Tour the cutting-edge home of our Fine and Performing Arts program, including a black box theater and ceramic studio.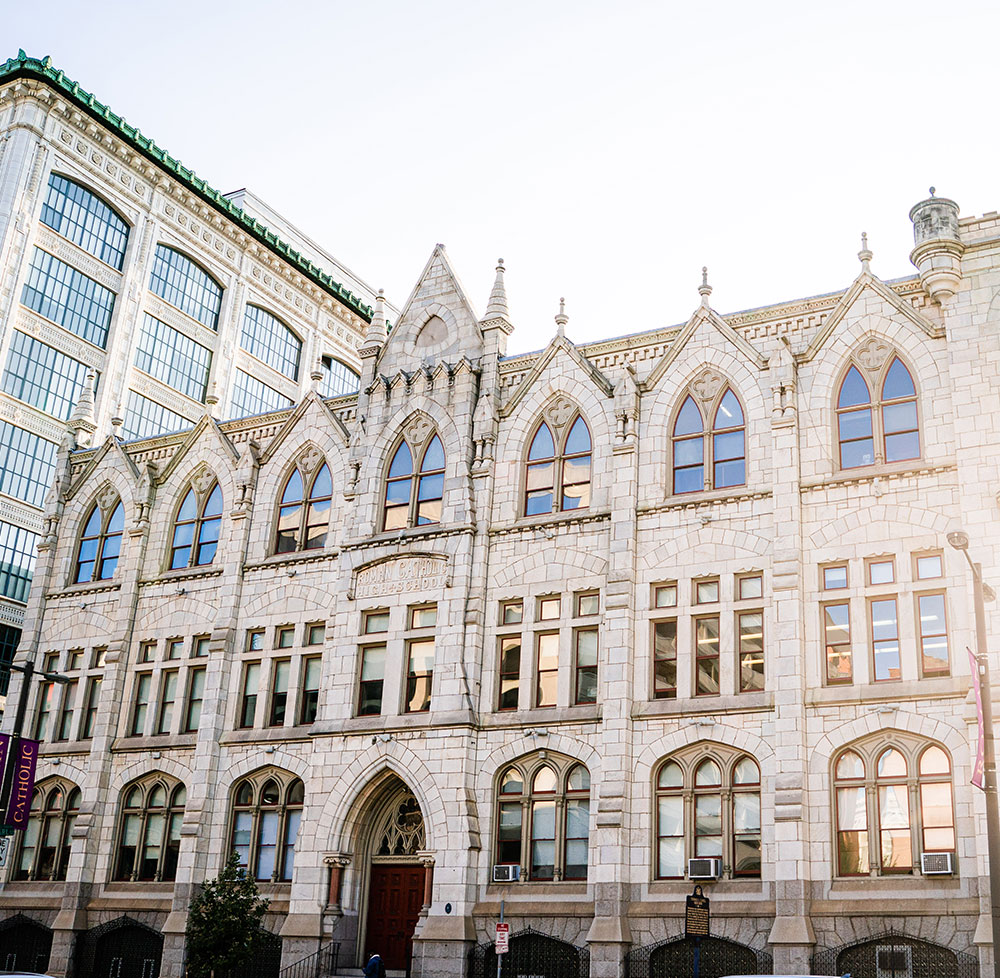 Built on tradition, our campus hub prepares students for the future. Explore our gym, chapel, world language lab, and more.
The added space and new equipment in our wellness center provides an elite strength and conditioning experience. Now students can get stronger, faster, and reach their full potentials.

The wellness center gives me a safe space to work out and prepare for the upcoming season.

Attending a Roman event is unique. You'll see people from all walks of life come together as the Roman family.
Find your son's place at Roman
Reach out to our admissions team for details about seeing our campus in person, exploring our curriculum, and enrolling your son.
CONTACT ADMISSIONS